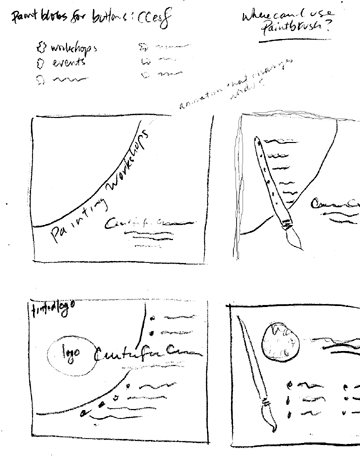 Satisfy both sides of your brain: Before your draw, gather your thoughts.
Make a list of images, words, shapes, etc that relate to the subject.
Write any thoughts on the subject
Ask yourself questions about the audience and their likes and dislikes.
Be curious about the mood the design may convey. Explore ideas freely.
When your left-brain has been given its chance to be useful, it'll leave you alone while you draw. Your right-brain will take over now—let your creativity flow. Right-brain activity is exciting and relaxing at the same time.